What makes a good play for your club?
Finding a suitable play for your club is a mammoth task. There is no short cut – you need to read plays and see as many as you can. SCDA Festivals can be a good place to find plays and writers that might be suitable for you. The SCDA library is a fantastic and a cost-effective way of obtaining reading copies of plays. Many publishers now sell reading copies.
The big challenge is trying to find a play that works for everyone. Your director needs to be inspired by it, the cast need to be excited by it and your audience need to want to see it – quite a list of people to keep happy.
3 helpful questions to ask yourself
1. Can we cast it?
On the surface you may not have actors who meet the exact criteria in terms of playing age or even gender, so you need to know at an early stage whether the rights holders are open to some changes in these areas. What effect will those changes have – in some cases it may present more possibilities.
2. Can we stage it?
What are the limitations and the strengths of our venue? If you hope to take it to other venues as part of a festival or a small tour, is it portable?
3. Will our audience buy it?
It is tempting to get into a rut of sticking to a laugh out loud comedy because that is what you think your audience want, but it can be good to shake things up sometimes with a contemporary drama. Some clubs enter the SCDA play festival in order to challenge themselves with material that they may find hard to sell locally. Putting on Hamlet may be an exciting challenge for your cast, but if your audience prefer a different genre of play it may be difficult to sell tickets.
To make the whole process more enjoyable, why not set up a series of reading 'events' where you can read and discuss plays in a social setting – perhaps you could introduce an anonymous scoring system that people complete for each play you read to help you narrow things down a bit.
There is nothing better than seeing a well-chosen play being presented to an appreciative audience by a cast who are still having fun with the material.
That is good community drama!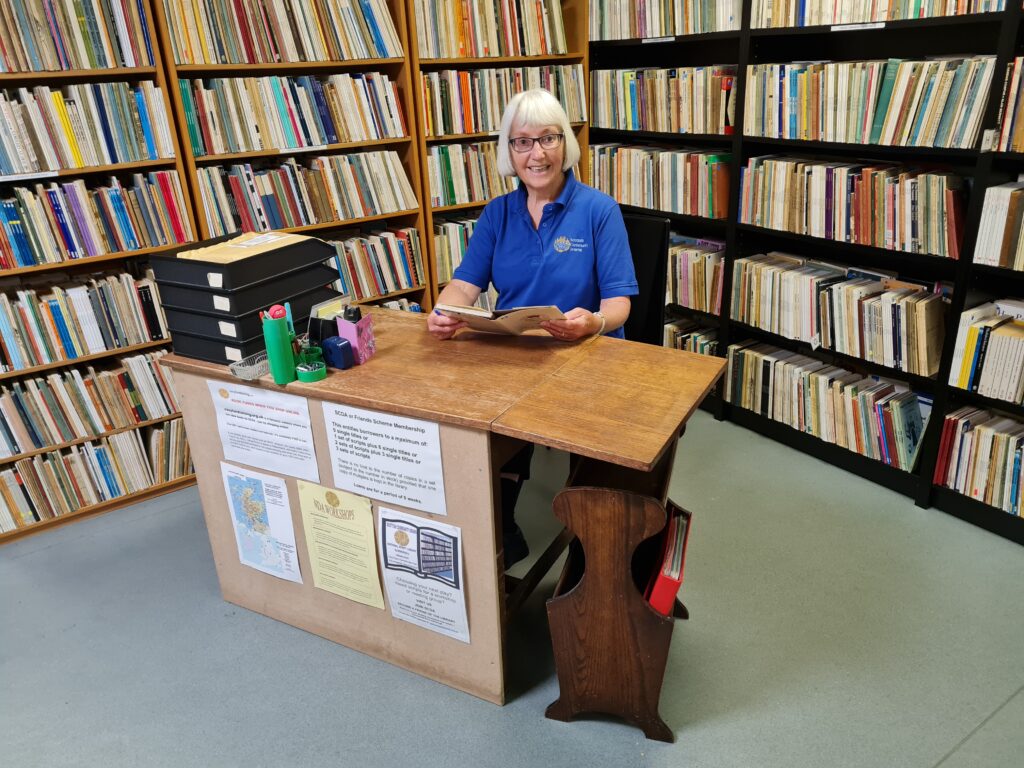 SCDA National Script Library
Choose from our selection of over 25,000 plays Writing for the Stage: The Playwright's Handbook
Published by The Crowood Press Ltd (ISBN 978-1785009020) Writing for Theatre – Tips & Tricks for Beginner Playwrights
Written by John Summons
Although aimed at people who want to write plays, this blog is a really accessible insight into what makes a good play